NINOFIT
Isaiah 9:6
Think of me as your personal anxiety whisperer.
---
My client list spans multiple countries and cultures, and a variety of backgrounds and issues. Most people get referred by other satisfied clients, having tried everything else with no progress.
I have successfully worked with students, executives, doctors, diplomats, addicts, athletes, speakers, moms, artists, educators and other therapists.Through RAPID THERAPY I identify the exact root of your problem and as we repair the damage, through COACHING - I can also help move you forward towards comprehensive success in every area of your life.
---
Book your FREE discovery call below
ISSUES
While I specialize in working with people who are ANXIOUS and struggle with various FEARS I have also helped my clients walk through
deep sadness
low self-worth
stress
confidence issues
sleeplessness
work performance
unhealthy eating habits and
weight challenges
smoking cessation
various ailments, eg, migraines, digestive issues, nail biting and more.
RTT
Talk therapy is great but it takes too long.
What I do is RAPID!
Rapid Transformational Therapy (RTT) is an award-winning, solution-oriented, functionally integrated therapeutic method.
It was developed by the UK's Marisa Peer from whom I had a privilege of learning.
RTT combines a rapid deep relaxation technique, cognitive-behavioral therapy (CBT) and neurolinguistic programing (NLP).In plain language it means this:
In under 2 hours I WILL hear your concern, help your mind transition into a deeply relaxed state and let it make a rapid connection between the issue you want fixed today and the exact root of it from your recent or distant past. The NLP part seals in the change you have been seeking!
Then, after you have seen the transformation through our RTT session, you can choose to have me stay and work with you longer through coaching to help you achieve your life goals and comprehensive success!While I would love to see you in person, we can also easily work virtually.
---

• RTT Certified
• IACT Member
(International Association of Counselors and Therapists)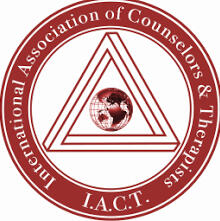 • M.A. Counseling
• Certified Life Coach
• Certified Clinical Hypnotist
• Certified Personal Trainer
REVIEWS
"This was my first session and I'm blown away! Nino helped me access and heal trauma that was stored in my body for years that I was unaware of. She took me back to my childhood so I could face what I've been avoiding for years. Her energy was amazing and I felt very safe and comfortable! I highly recommend Nino if you're looking for a unique approach to healing. I am very impressed with my experience and think every human should try it at least once :)"Alyssa"I struggled for decades with depression, anxiety, and self loathing that I could not find relief from. I read every self help book, tried every program, and even medication, yet remained depressed. But after only one session with Nino, I experienced enormous relief, as though thirty years of pain had finally been released. It is miraculous what this method of therapy can do in such a short period of time. I still cannot believe it. The impact on my life has been profound. It was easily worth ten times what I paid! I cannot recommend this enough!!"Nate B."I had struggled with anxiety for years. It was affecting every aspect of my life, especially my work performance, and completely draining me.
I still can't believe it only took one session with Nino to totally recalibrate my mind and my life.
I feel like a new man!
It's like the obstacles were removed out of my way.
I am so grateful!"Tom D."To put it in a sentence I feel like someone has attached a string to my head and just pulled me up if that makes sense? Just feel a lot lighter; genuinely feel like a weight has been lifted."Emily B"I have seen remarkable changes in 21 days!! And yes, it was the best decision I've ever made. The session with Nino gave me the tools and resources I need when making a decision or anything related to the issues i had such as
panic attacks , anger issues, anxiety… I hated my work, couldn't focus, felt lost . These are all gone. Bye bye !
The session was changing, it exceeded my expectations. Extremely and forever grateful.
Life is beautiful, life is a blessing
Thank you Nino!Moona K."I came to Nino with unprecedented insomina thinking that I would never sleep again..At the time she reassured me confidently that I would be able to sleep right after the session. I slept through the night that night! I even take naps now. And yes, after a few days, I started to retrieve my old sleep patterns.
I thank God for trusting me into safe hands and I thank Nino for being there for everyone who needs help."Lilly"I am so grateful for my session with Nino, she helped me go through past traumas and find the root of my addiction. I never would have had the tools to overcome this without her help. I highly recommend anyone to have a session with her"Harrison" Nino,
I would like to thank you for the amazing session..
It s incredible..
It has been months and
I feel so much stronger today
I feel such difference. I'm making completely different choices now and feel like I can move away easily from my addiction.
Amazing. Thank you!"Mimi A."I have been flying all of my life, but when I hit 20 a deep anxiety hit me anytime I thought of/got on/saw a plane. It was something that got worse each time and I couldn't control it. I would have tear filled panic attacks and avoided flying at all costs. I dealt with this for six years until Nino helped me navigate the deeper issue of my anxiety. After one session with her and listening to her meditation recording each night, I was able to fly two weeks later with no issue. It was a miracle and I am so thankful for Nino and the care she gives to all of her clients. She has changed my life, and I'm actually excited to fly now!"Andy R."Nino has helped me tremendously with my anxiety. I reached a point in my life where I became so overwhelmed because I couldn't control my surroundings. She helped me make a massive shift in my mindset and the quality of my life has drastically improved. Thank you,Nino!"Peggy F."Nino took my gephyrophobia and the anxiety associated with it and showed me how to rewire my brain. So not only could I cross bridges, but the physical gut wrenching pain that went with it each time was no longer haunting. I believe by the end of 30 days the fear will be fully a thing of the past."Wes. B"Years of trauma and abuse (much of which was self-inflicted) left me in a place where fear consumed every waking moment. I was safe but my mind and body still remained on high alert. One Zoom call with Nino unraveled connections between my present-day life and my past experiences. The call was uncomfortable and I swore to never do it again. But, over the next few weeks, I began to appreciate the relevancy of the insight it brought me. After years of talk therapy and loads of self-help advice, I finally began to experience a shift. I still have moments of alarm but now I can remind myself, "This is not THAT. You're safe now."Sandi L."Nino's gift of Rapid Transformation Therapy is a game-changer. She begins by lovingly helping you focus in on a few areas of woundedness or desire for change then begins the journey. With skill she will navigate you to get to the core of a matter and that is gift enough as healing is found in that process. Further still, a recording is made during the session which will aid in solidifying thoughts and teaching needed at a subconscious level to transform thought patterns and behavior. It is genius! I am so glad I gave this modality of therapy a try."Amy
NINO
I believe that Christ is the source of ultimate freedom and of true healing on every level. I owe Him my life and He will always get the credit for who I am and anything worthwhile I have done.
1 Corinthians 15:10.
My purpose and passion are helping free emotionally paralyzed people.
I get to help my clients change frustrating, sick behavior patterns, clear out destructive beliefs and release traumatic mental and emotional blocks that keep them stuck personally and professionally.An M.A. in psychology, counseling experience, having worked cross-culturally with a wide variety of individuals and groups, studies in Theology and Philosophy, multiple certifications in fitness and nutrition, a long list of clients as an elite personal trainer, life coach and an RTT practitioner, and a desire to see you FINALLY FREE - all add up to my success which is based in yours.Request a FREE discovery call below if you are curious to learn how I can help you!
---
Book Your Call:
---
---
Privacy Policy:
By reading this and contacting me you agree to terms of privacy policy.Data Collected:Name and age – this is basic information that helps me get to know you.
Email address, phone number – I use this as a way of contacting you regarding your sessions. I will mainly use the method you first contacted me on but if I cannot reach you, I may try a different method.
Next of kin/medical professional's details – If I was worried that you were at risk then I may need to contact your next of kin or medical professional, if I can. I will let you know when/if I am going to do this.
Data sharing:
It is very unlikely that I will share your data. I will not sell it on or use it for unethical reasons. I may have to share it if my notes are subpoenaed by court, if you or anyone you tell me about is at harm or risk of harm I may have to pass this information on. I may also discuss your case during supervision but I only use your first name.
Data storing:
It is mainly stored as hard copy in a locked filing cabinet.. Your phone number(s) may be kept in my business mobile phone with your first name and last initial. Only I will access your information.
All notes sent to me through email or WhatsApp is deleted after the session.
I will keep your details and session notes for the time required by my insurer.
After this time I will destroy any document with your personal information and delete your phone number out of my mobile phone.
Photo: "Kazbegi"- courtesy of www. cars-rent.ge